The 23rd Annual Film Row Charity Golf Classic was held at Angeles National Golf Course for the very first time. Thank you to all of our participants and sponsors for helping us raise funds for the Pioneers Assistance Fund. A big congratulations to our tournament winners!
Grand Prize Winner of the Hawaii Trip!
Jeff Greenspun


First Place
Warner Bros.
Scott Forman, Cary Silvera, Mike Viane and Jeff Crawford (not pictured)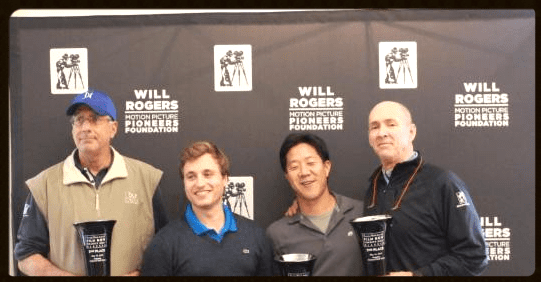 Second Place
20th Century Fox
John Djergian, Michael Imperato, Bryan Song and Chris Aronson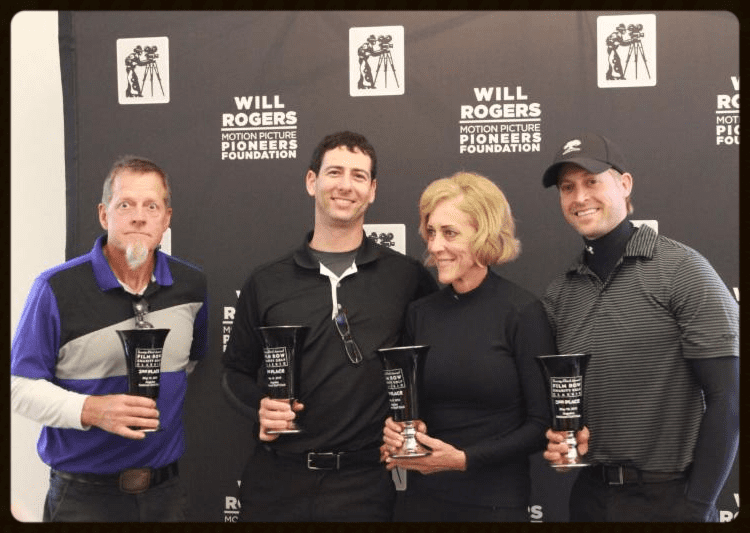 Third Place
Brenden Mann Foundation
Bruce Coleman, Jon Burke, Kathy Coleman and Kip Coleman
2015 Major Sponsors
Grand Prize – Brenden Mann
Player Gift – Marketforce
Golf Cart – Dolby
Lunch – Lionsgate
Cocktail Party – 20th Century Fox
Welcome – Rentrak
Beverages on the Course – Deluxe
2015 Working Golf Committee
Steve Schoenburg — Co-chair
John Sinayi — Co-chair
Dominic Baltazar
Hank Green
Spencer Klein
Justin McDaniel

2015 Honorary Golf Committee
Alan Davy
Bob McCormick
Pat Pade
About the Pioneers Assistance Fund
The Pioneers Assistance Fund (PAF) is the only program in the film industry that provides both short and long-term assistance to veterans of the theatrical community. The goal of the organization remains the same since its inception in 1939: "To establish a self-perpetuating fund to assist pioneers of the motion picture industry who find themselves in need." Funds raised by the 2015 Film Row Golf Classic will help the PAF provide direct financial aid, medical care and temporary business subsistence during periods of unemployment and unfortunate circumstances to eligible applicants. Industry veterans should rest assured that when faced with challenges they are not alone- the PAF has been a ready and willing friend for more than a century.
Thank you again for your continued support! See you next year!