Supporting the health of our own
Salah Hassanein Medical grants can pay for the following services:
Temporary financial aid for:
Dental bills
Medical fees and co-pays
Hearing aids
Medications
Home Health Care
Physical Therapy
Psychotherapy
Health insurance premiums
Requires five recent, qualifying years of employment in the motion picture entertainment industry.
To request an application for financial aid, please call (888) 994-3863, ext. 6003, or email us.
About Salah M. Hassanein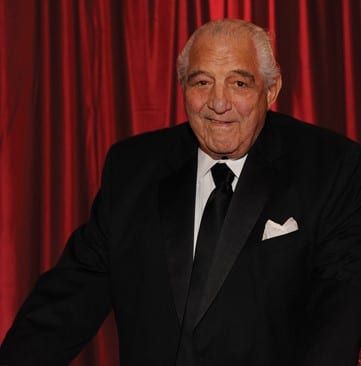 Born in Egypt in 1921, Salah M. Hassanein is the namesake of ShowEast's Salah M. Hassanein Humanitarian Award, given each year to an individual in the exhibition industry who has bettered the world through their philanthropic efforts. President of Warner Bros. International Theatres Co. from 1988 to 1994 and a leading executive at United Artists Theatres for decades, Hassanein held various other positions within the film industry over the years. Outside of the film industry, he founded nonprofit organization Children's Lifeline International and has worked extensively with Variety The Children's Charity and the Will Rogers Motion Picture Pioneers Foundation.
Our assistance fund brochure explains current assistance fund programs and social service consultations:
Download the brochure
Order brochures
My mouth was in constant pain from periodontal disease but I could not afford the expensive treatment I needed. The PAF helped pay the costs which really improved my overall health.

- Senior Contract Administrator

My back problems became too much to bear and I had to file for disability. As I waited for payments I used up all my savings. I would have lost my home if the PAF hadn't helped with my mortgage payment to prevent foreclosure.

- Exhibitor Employee